Season postponed until January 2023
Please subscribe to our mailing list for updates!

The gym is currently open for free play. If you are interested in playing, please indicate your interest in this online poll for each evening.
If you are a player in need of a team, please contact Marie Van Buren to be added to the Players Pool. Captains, please be sure to check the Players Pool if you need more players for your roster and make sure that all of your team members have their medical clearances (see below)! Check the Rosters page for the status of your team's medical clearances.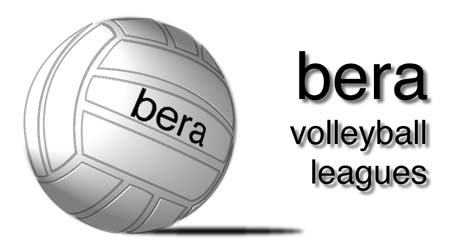 Don't forget your OMC Clearance or Proof of Medical Insurance forms! See below for forms and details.
You may submit roster forms or Proof of Medical Insurance forms electronically to the league secretary, Marie Van Buren.
OMC Medical Clearance (BNL employees): BNL requires players in any BERA-sponsored sports leagues to obtain medical clearance from the Occupational Medicine Clinic (OMC) prior to participation. Please fill out the BERA Sport Fitness Clearance Questionnaire (the form can be found at the end of the document) and mail it in a privacy envelope to OMC, Bldg. 490, ATTN: BERA Sports Clearance. Even if you have been cleared previously for softball, please resubmit a copy of your confirmation of clearance form to your captain to save time in processing.

Proof of Medical Insurance (non-BNL employees): Insurance cards for non-BNL employees should no longer be photocopied or scanned for submission! Non-BNL employees must show their insurance card to their team captain for visual confirmation and then sign this form. Team captains will collect these forms and submit them (hardcopy or scan is fine) to the league secretary.
Players Pool: If you are a player in need of a team, contact Marie Van Buren to be added to the Players Pool. Please see the Volleyball League General Info page to determine which league(s) would be a good fit for you. Captains in need of players should check this list periodically for updates.
Free Play: Please invite any BNL newcomers who may be interested in fun, relaxed play! (No login is required to use the polls below.)

Weekdays: Open play is available on Mondays and Wednesdays through September 18th. Please use the Weekday Volleyball Poll to indicate your availability to play on Mondays or Wednesdays.
Saturdays: Open play is available on Saturdays starting September 7th through Memorial Day. Please use the Saturday Volleyball Poll to indicate your availability to play on Saturdays.

Important Reminder: Players, please remember to report any injuries – no matter how minor they may seem – to the gym attendant. It is very important that injuries are attended to and reported straight away. This includes seemingly minor injuries such as jammed fingers, twisted ankles, and pulled muscles. We need to all take responsibility for this if we do not wish to jeopardize the existence of our leagues.
Check out the BERA Volleyball Photos Page on Flickr! More pictures from past seasons will be added to this site eventually.
Remember to subscribe to the vb-l listserver to receive regular schedule and standings updates via e-mail. Click here for subscription instructions and list archives.